ProRad Compact Radiators
ProRad radiators come in four designs, Type 11 (K1), Type 21 (P+),Type 22 (K2) & Type 33 (K3). Starting with slimline single panel (Type 11) which priorities a smaller footprint, perfect for small spaces; moving to larger units with two panels and fins that offer higher heat outputs (BTU) but increase in size.
Type 11 & Type 21 radiators are made from a single convector (row of fins). The Type 11 has an open back which is positioned facing the wall, where as a Type 21 has a second panel to enclose the convector. By using a single set of fins the radiator can be thinner, perfect for small spaces.
Type 22 radiators contain two convectors (rows of fins). By doubling the number of fins, the surface area of the radiator is increased and thus more heat can be produced. This additional heat output however increases the projection of the radiator. These radiators have a front and back panel to help contain the heat for better distribution throughout the room.
Type 33 radiators have three convectors (rows of fins), by adding more fins the surface area of the radiator is further increased and allows more heat to be produced. These radiators also have a front and back panel like type 22 radiators.
The naming convention of radiators can help identify the number of panels and fins a radiator contains. Type 11, has one panel and one set of fins. Type 21 has two panels and one set of fins. Type 22 has two panels and two sets of fins, and a type 33 has three convectors.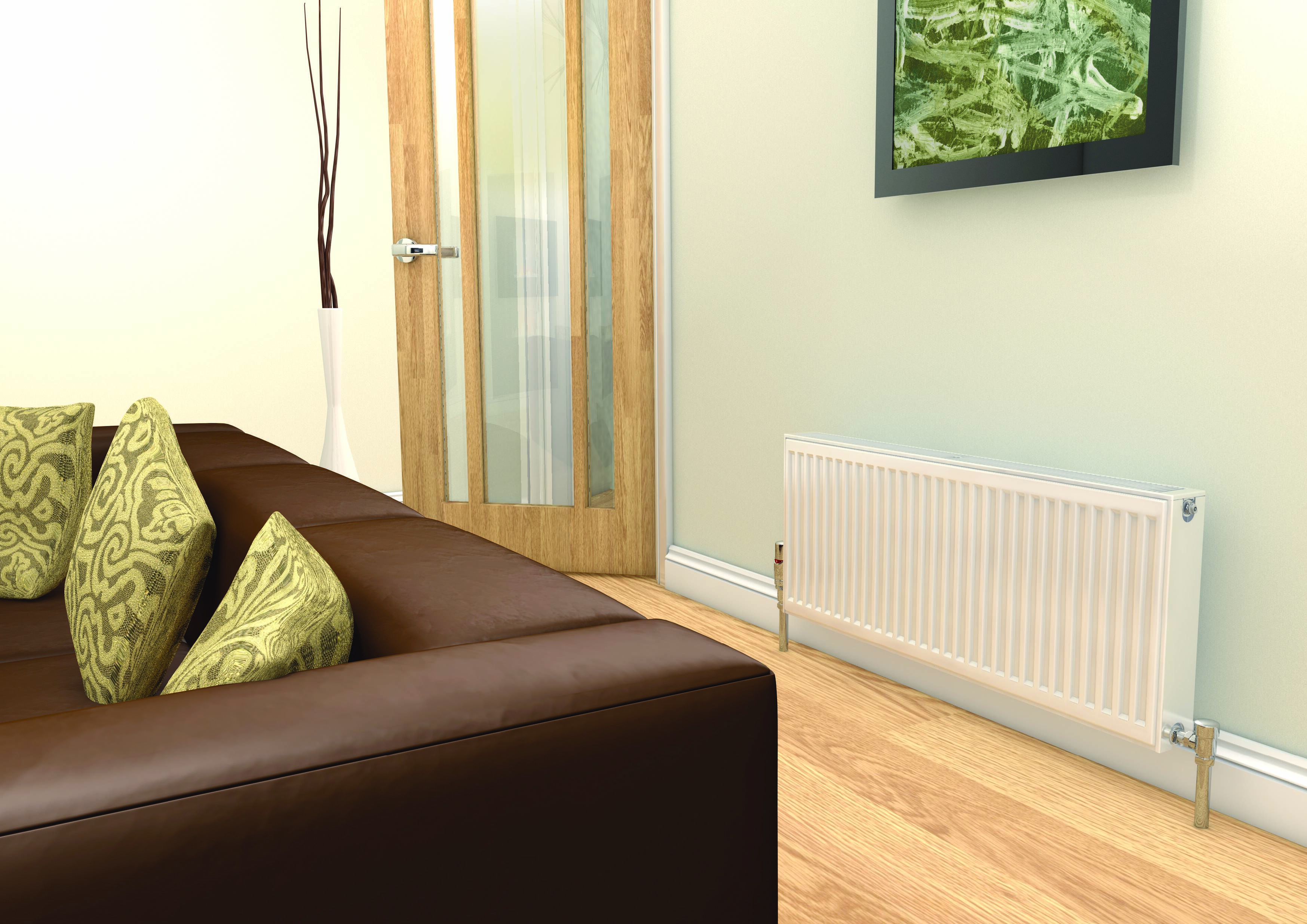 Why Choose Pro

Rad
ProRad place quality at the core of what we do, we don't cut corners when it comes to our radiators.
We produce quality products for professionals and we guarantee our radiators for 10 years.
The ProRad range has 170 radiators to choose from, with sizes staring at just 300mm x 400mm and ranging all the way up to 700mm x 1800mm in types 11, 21, 22 & 33; we are sure you will find the perfect radiator.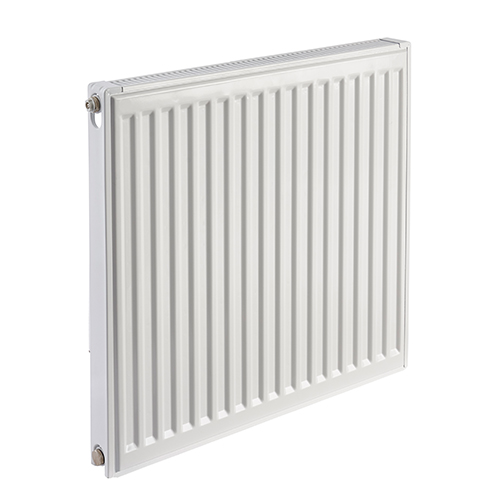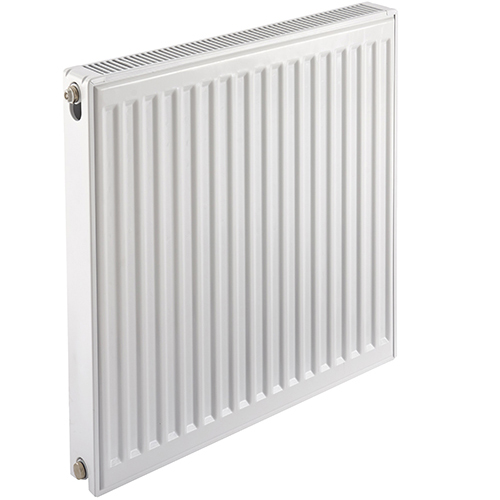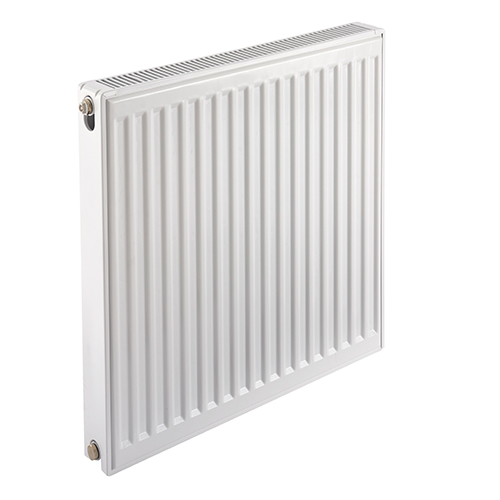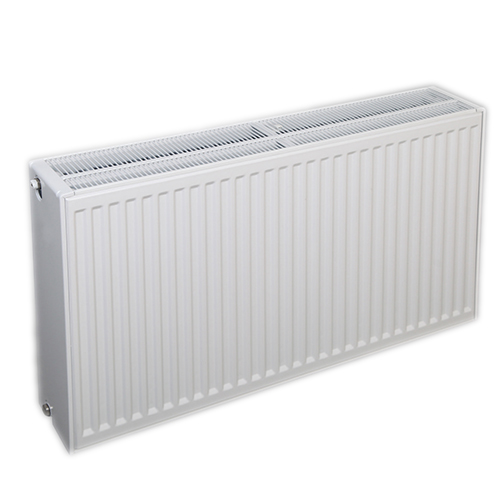 Product Dimensions
The below dimensions are a guide, please check the technical specification on the product page for more information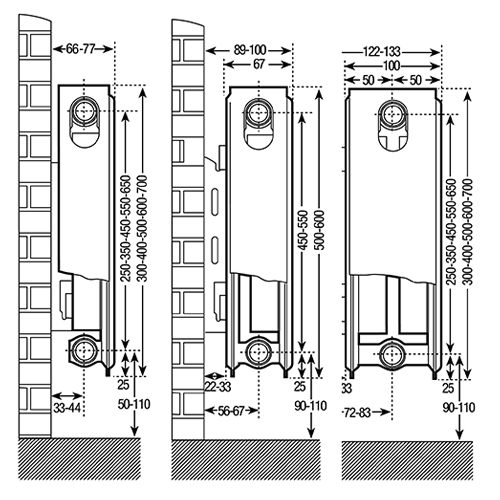 Dimensions & Wall Mounting Information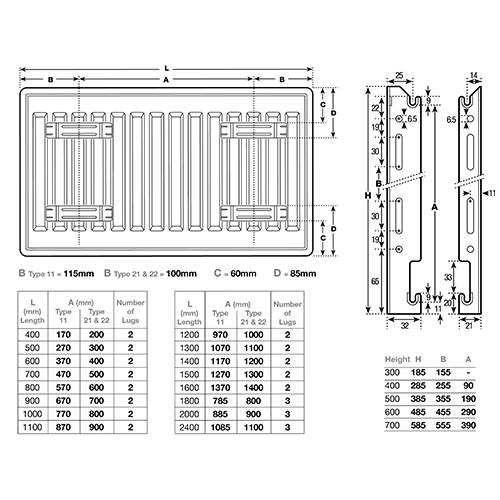 Radiator Lug Positions & Brackets
Technical information

Manufactured to BS EN 442 | Licence No KM 266 98
Testing & Operating Pressure:

All models are high pressure tested to withstand 145 psi(13 bar), to perform at a maximum working pressure of 101.5 psi (10 bar) at a maximum temperature of 95°C.
Connections:

Each ProRad radiator has 4 x 1/2" connections as standard.
Installation:

Everything required for installation can be found within the robust packaging. Brackets are of a strong design, with open top and deep slots, which facilitate easy and secure installation. Plastic inserts seat the radiator precisely on the bracket minimizing expansion and contraction noise. The neat nickel-plated plug and vent provide a watertight joint, whilst complementing the superior finish. Recommended height from the floor to the base of the radiator is 150mm minimum. This allows adequate airflow when the radiator is placed on the bracket.
Water Treatment:

On completion of the installation the system should be properly flushed and filled in accordance with the British Standard Code of Practice for the Treatment of Water in Domestic Hot Water Central Heating Systems BS 7593. This will remove flux residues and installation debris,which might promote corrosion and damage within the system. If it is decided to apply a corrosion inhibitor to maximize the working life of the system, it should be applied in accordance with the manufacturer's instructions and should be suitable for the particular metals within the system.
Factory Fitted Grills & End Panels:

For solid construction and improved appearance.
All Accessories Included: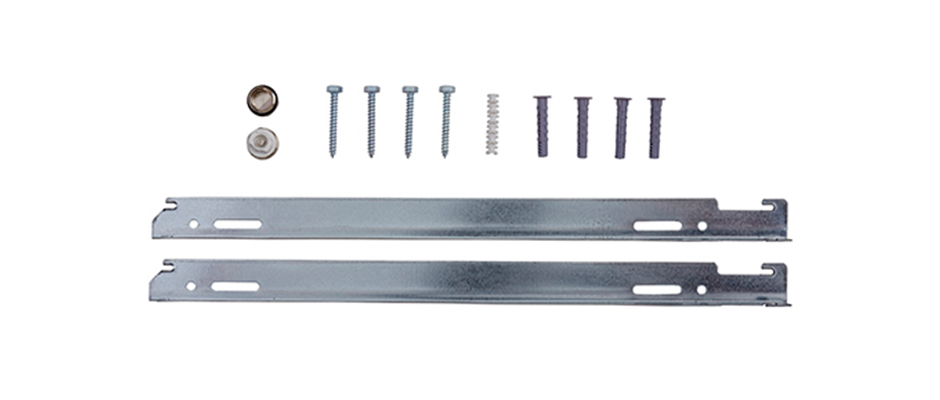 Glossary of terms
Btu/hr
British Thermal Unit per hour is the standard measurement used to state the amount of output of any heat generating device.
Watts
Is another measurement for heat output, 1 watt is equivalent to 3.412 Btu/hr.
Type 11
Also known as Type K1, is a type of radiator with 1 radiator panel and 1 set of convection fins.
Type 21
Also known as Type P+, is a type of radiator with 2 radiator panels and 1 set of convection fins.
Type 22
Also known as Type K2, is a type of radiator with 2 radiator panels and 2 sets of convection fins.
Type 33
Also known as a Type K3, is a radiator with 3 sets of convector fins.
Heat loss

Is the amount of heat a room loses, it is therefore an important calculation when determining what size radiator is required to heat a room to the correct level.
Warranty
The warranty covers any defect that is attributable to a manufacturing, assembly or material fault, further details available upon request.
TBOE / BOE
Refers to which position the pipes are connected to the radiator, OE means opposite end i.e. 1 pipe on each side, TB is top bottom i.e. 1 pipe is connected to the top and 1 to the bottom, B is both pipes connected to the bottom.
EN 442
EN442 is the European standard which defines the manufacturing standards for radiators and convectors which operate at temperatures of less than 120°C. The standard defines the type of steel which must be used, the type of pressure testing which must be carried out and the accuracy of the heat outputs quoted.
BSP
British Standard Piping.
CE
The CE marking is the manufacturers declaration that the product meets the requirements of the applicable EC directive.