Prevent premature failure in central heating systems with the Sentinel Eliminator Vortex250. The perfect filter to protect against all types of debris. Sentinel Eliminator Vortex®250 is the perfect ultra-compact filter solution to protect the heating system where space is restricted.
Why recommend the Eliminator Vortex 250 to your customers?
Fast Installation
Easily installed above or below the boiler
3600 rotational T-piece allows flexibility in fitting Simple Servicing
Simple Servicing
Isolate using the integrated valve, remove the magnet, and then the drain cap to flush clean
With no extra headroom required, the filter allows a straight forward flush, no matter where it's installed
Confidence
10 year total product guarantee

Dual seats are pressure tested on every single unit

Collects both magnetic and non-magnetic types of damaging debris
The permanent installation of filters is becoming mandatory with the changes to Part L. The Eliminator Vortex 250 can help your customers adhere to the changes when installing new or retrofitting boilers, especially those with tight fits.

Use Eliminator Vortex250 as part of the Sentinel System best practice approach to water treatment
It's easy to recommend the right water treatment for your customers, and support best practice with the simple clean, protect and maintain approach.

For a domestic boiler replacement, we recommend the below.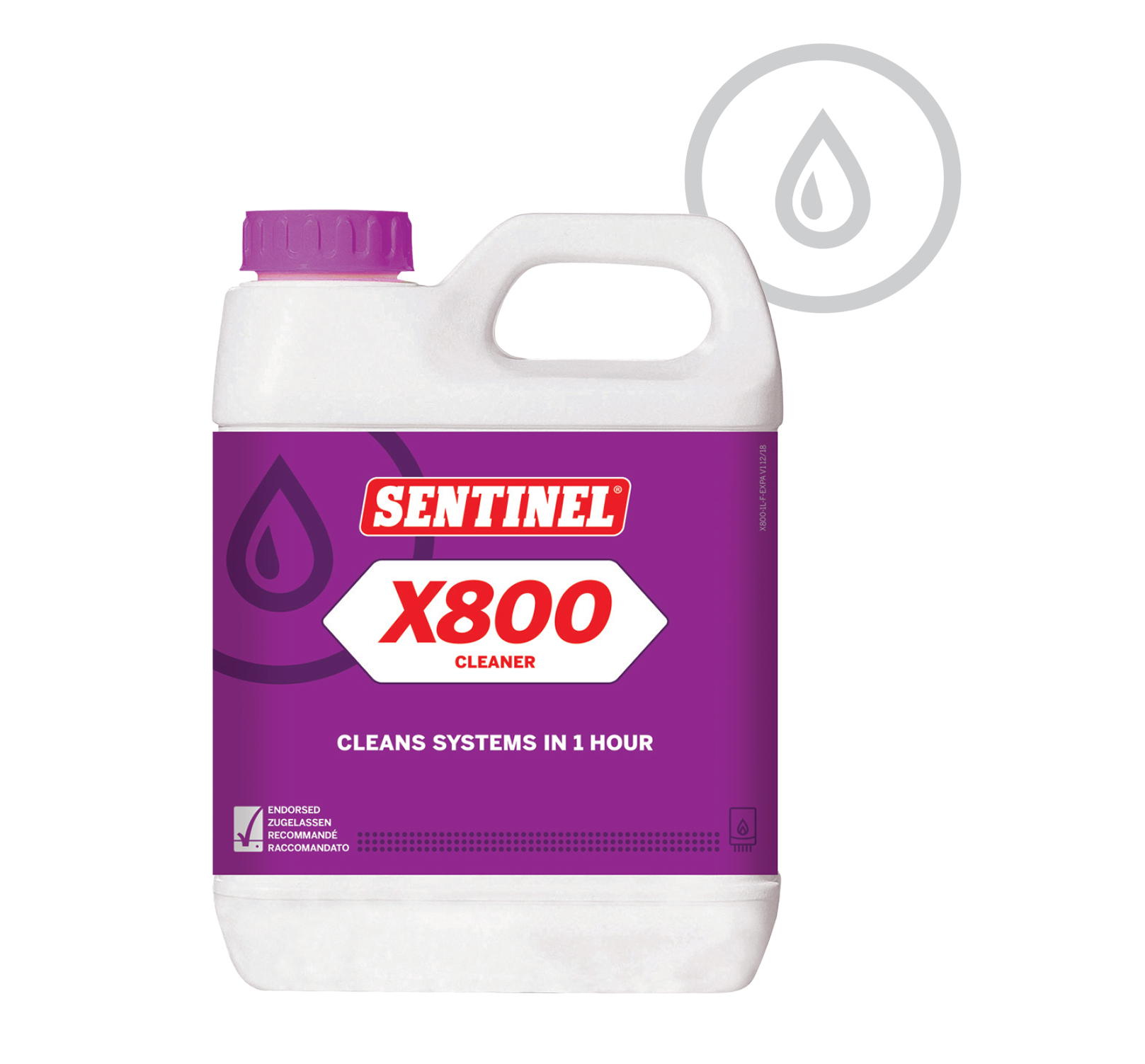 X800
Fast Acting Cleaner
To quickly remove corrosion deposits and scale in 1 hour, older systems should be cleaned with Sentinel X800 Fast Acting Cleaner to fully restore system efficiency.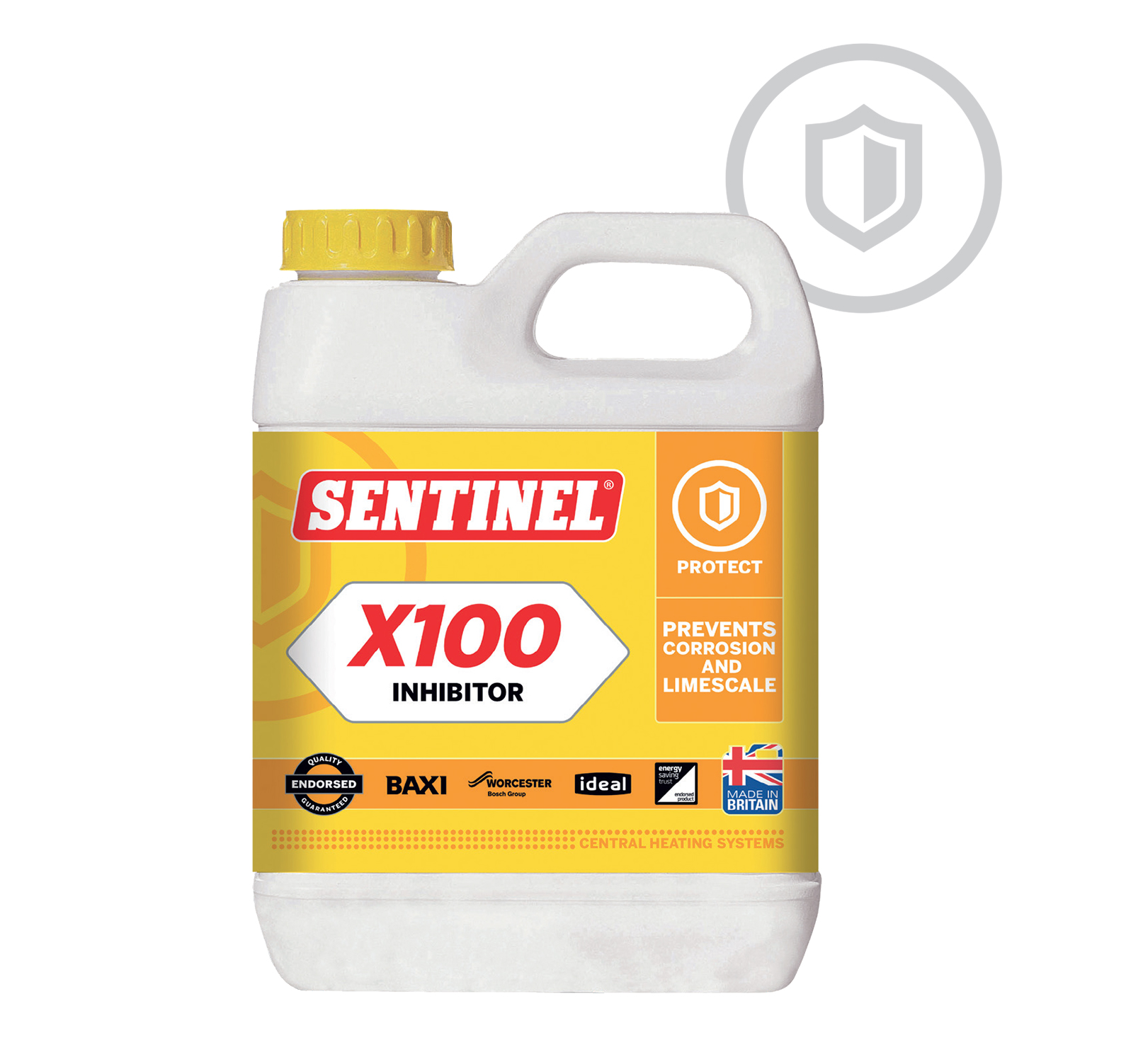 X100
Inhibitor
Provides protection for clean central heating systems against limescale and corrosion.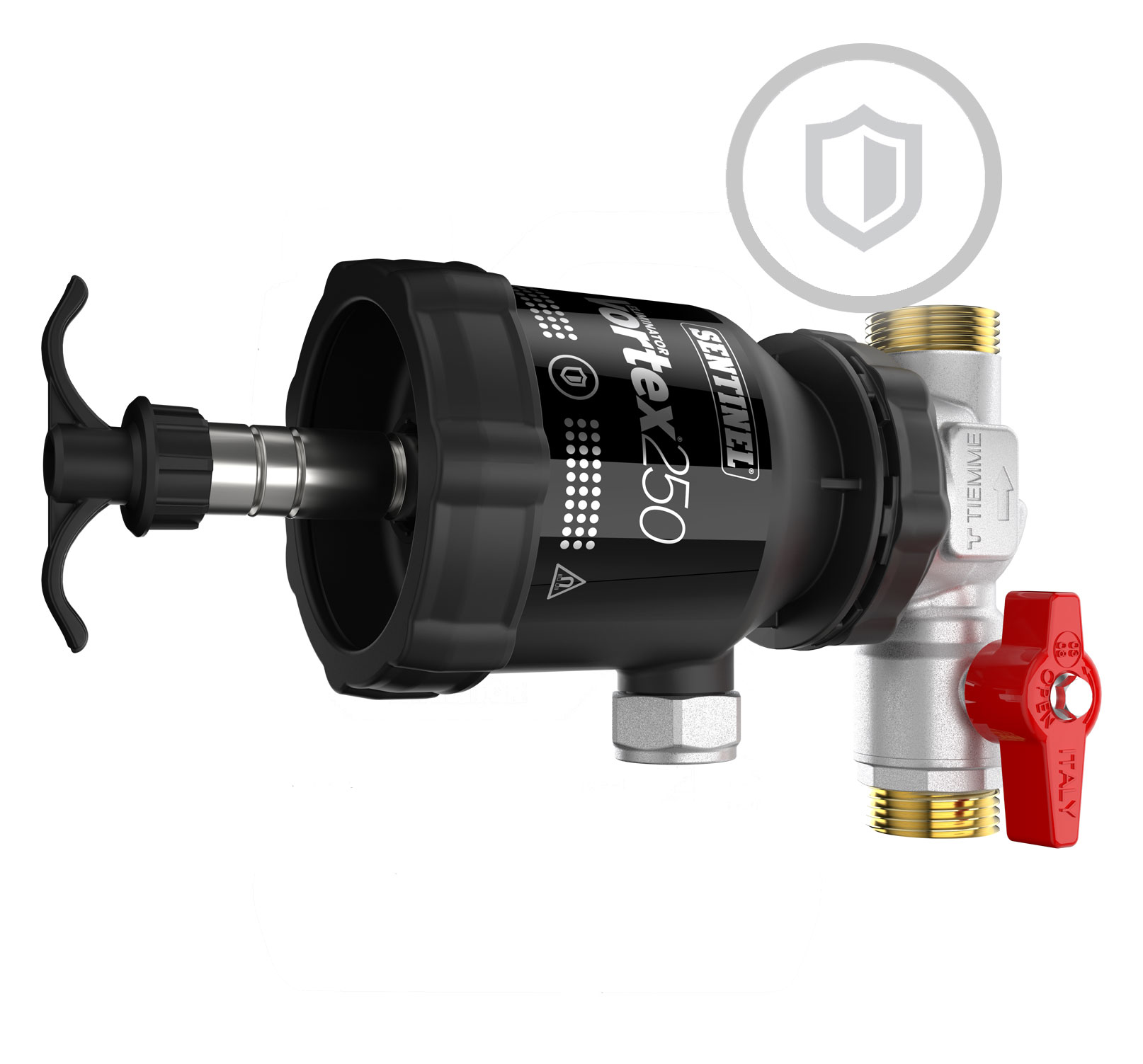 Eliminator
Vortex250
Perfect filter solution to protect the system against all types of debris, especially where space is restricted.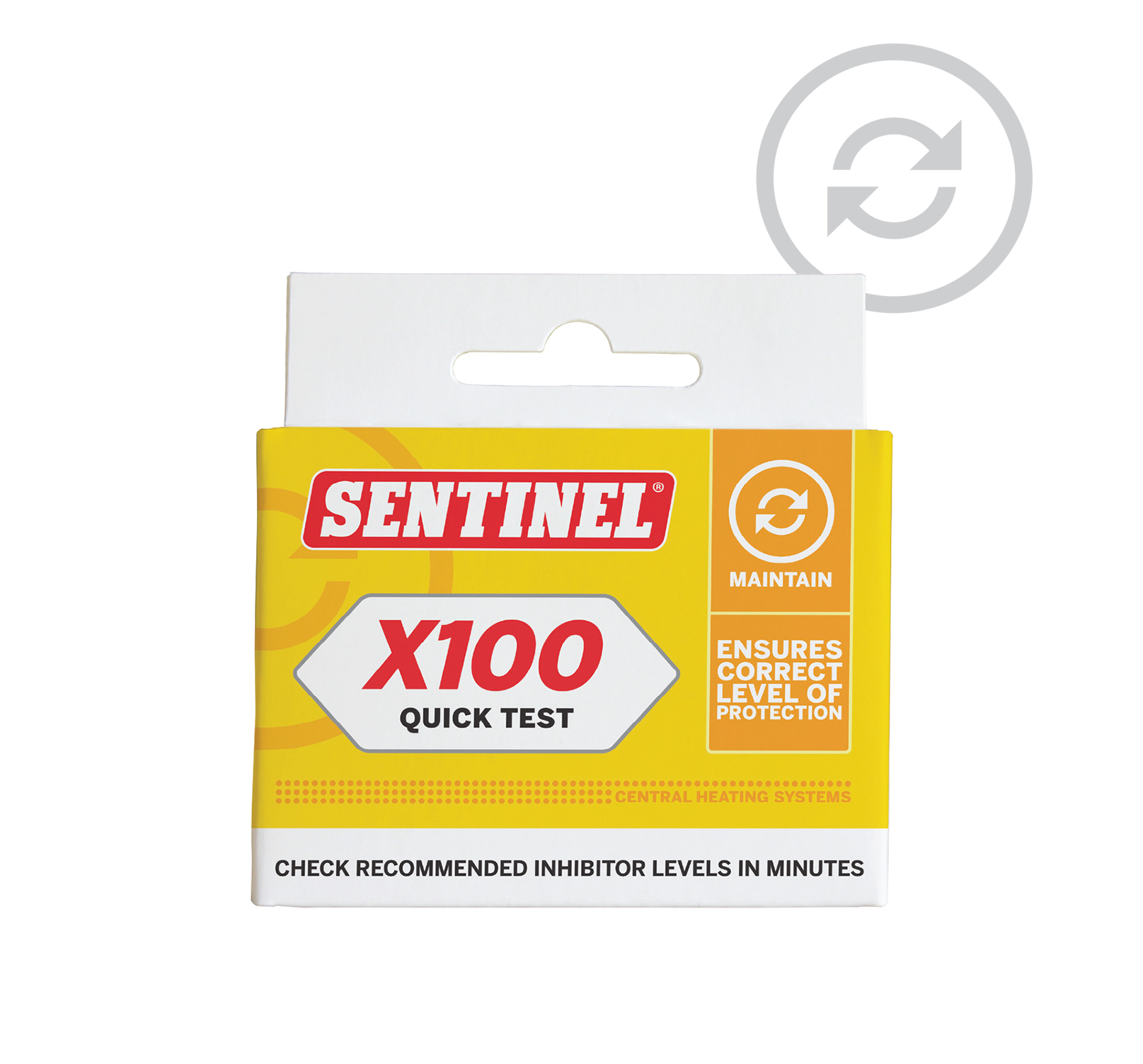 X100
Quick Test Checks
On-site confirmation of X100 inhibitor levels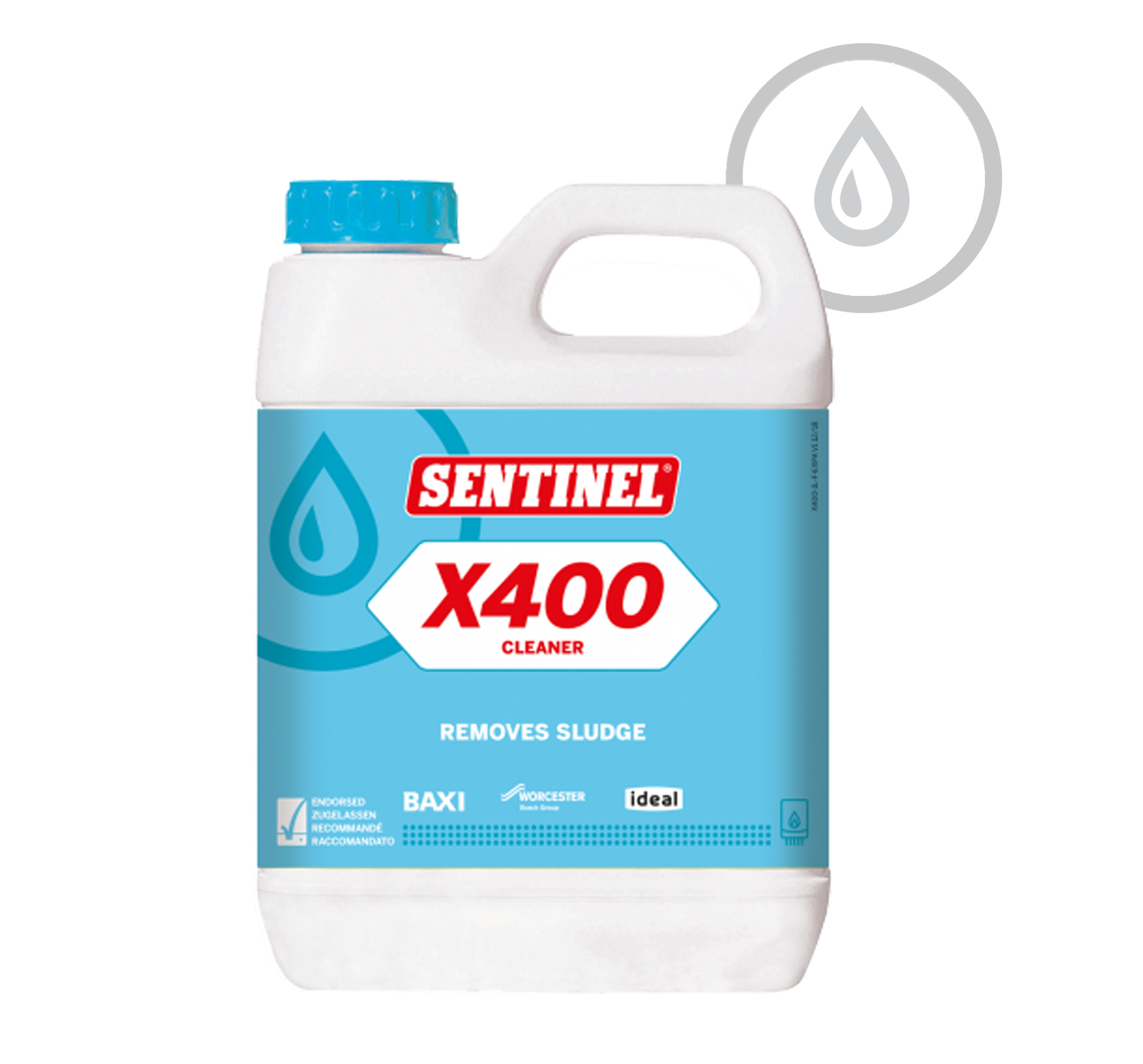 X400
High Performance Cleaner
Thorough cleaner for systems older than six months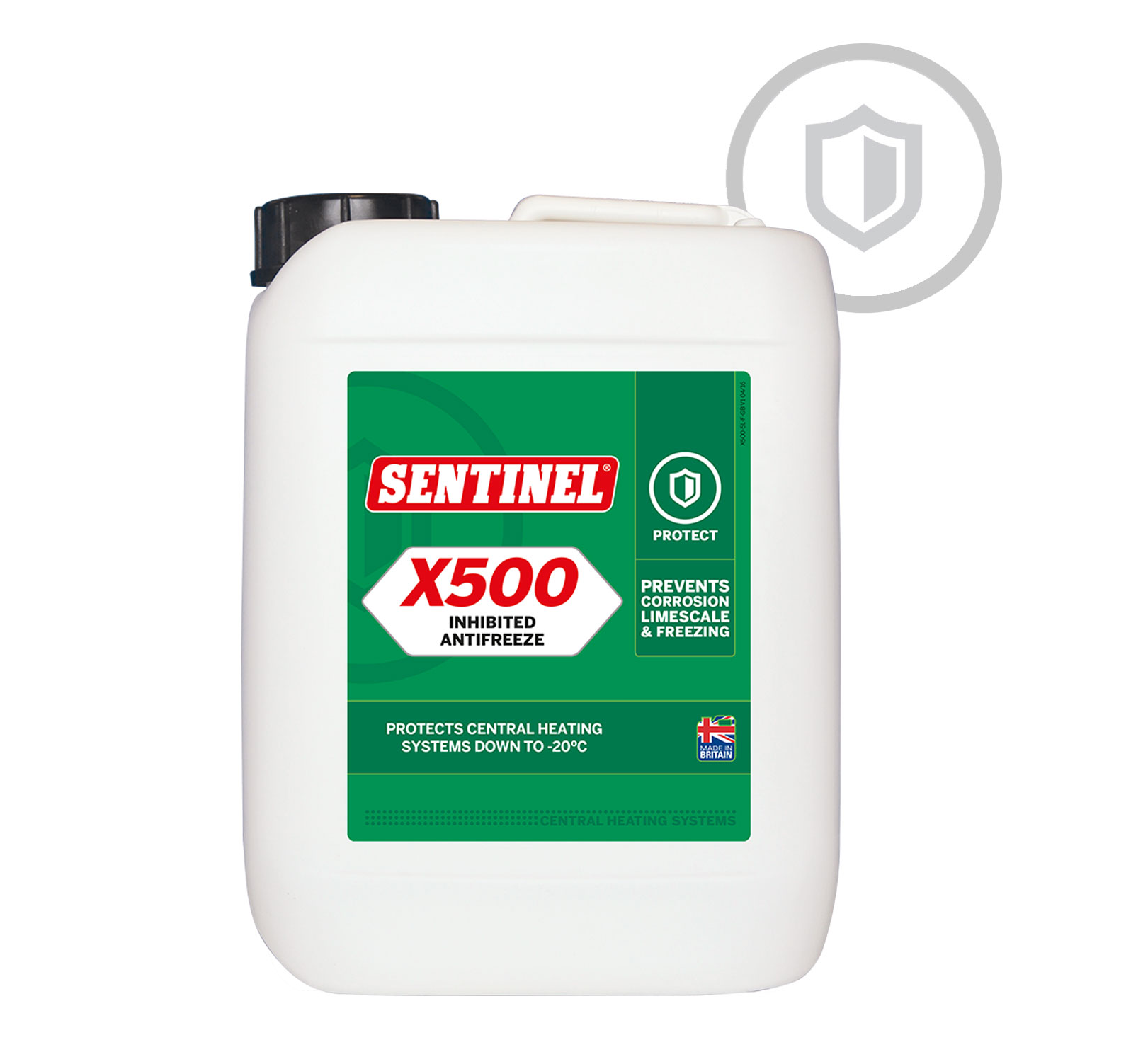 X500
Inhibited Antifreeze
For properties vulnerable to sub-zero temperatures, for protection against corrosion, limescale and freezing.
Changes to Part L

Integrating BS7593 into the Part L legislation will come into play later this year, making it mandatory rather than best practice guidance. BS7593 is the 'Code of Practice for the preparation, commissioning and maintenance of domestic central heating and cooling 'systems'. Not only will the above apply to New Build Installations, but the guidelines will need to be followed on retrofitting boilers.
What do these changes mean for merchants?

The main impact of the changes will be on the installation, however, it provides you with a great opportunity to work with your customers to ensure they understand the changes, whilst giving you the opportunity to cross sell products that meet these requirements.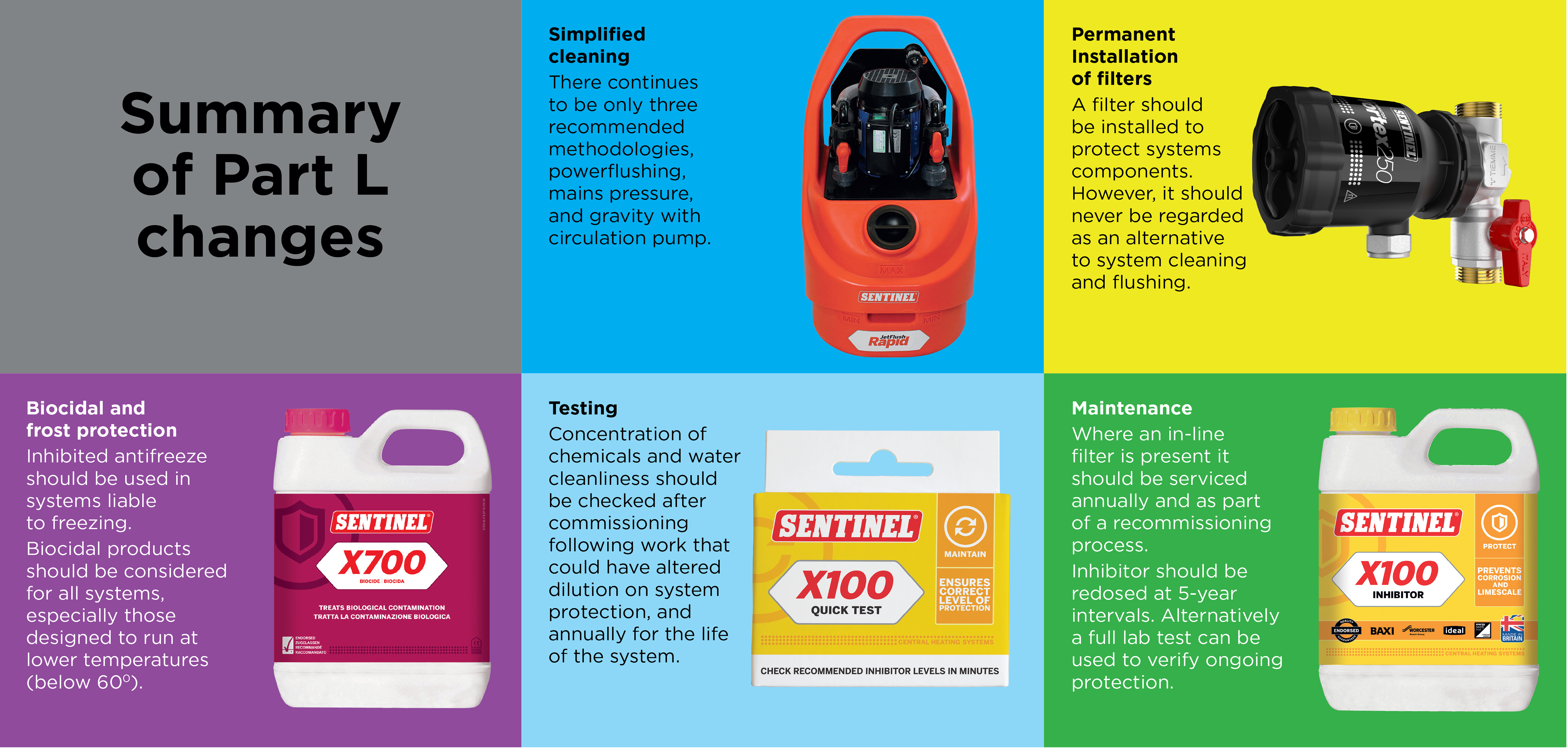 FOR RENEWABLE ENERGY SYSTEMS
Solar Thermal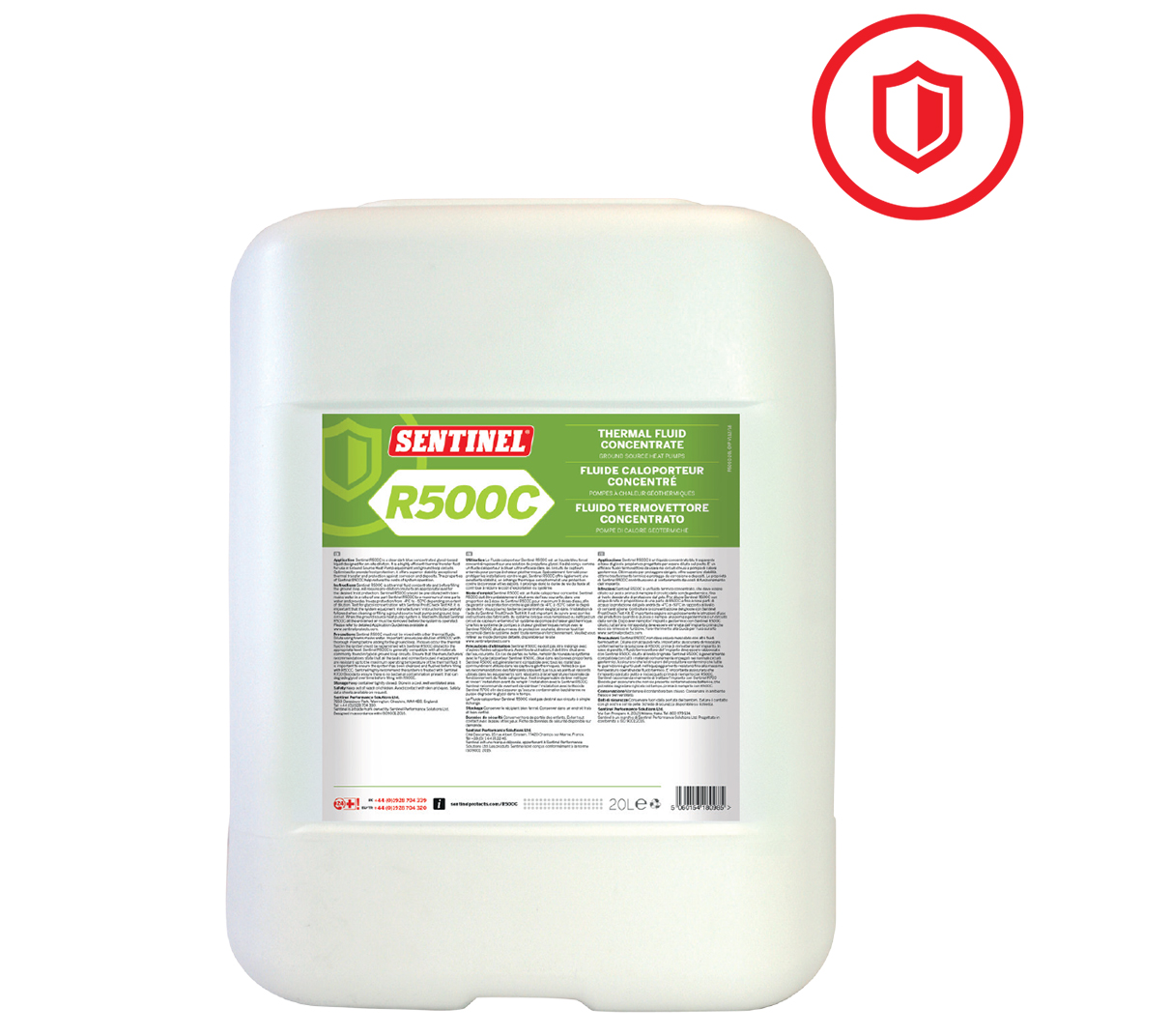 R500 HEAT TRANSFER FLUID
Ready-to-use heat transfer fluid for ground source heat pump systems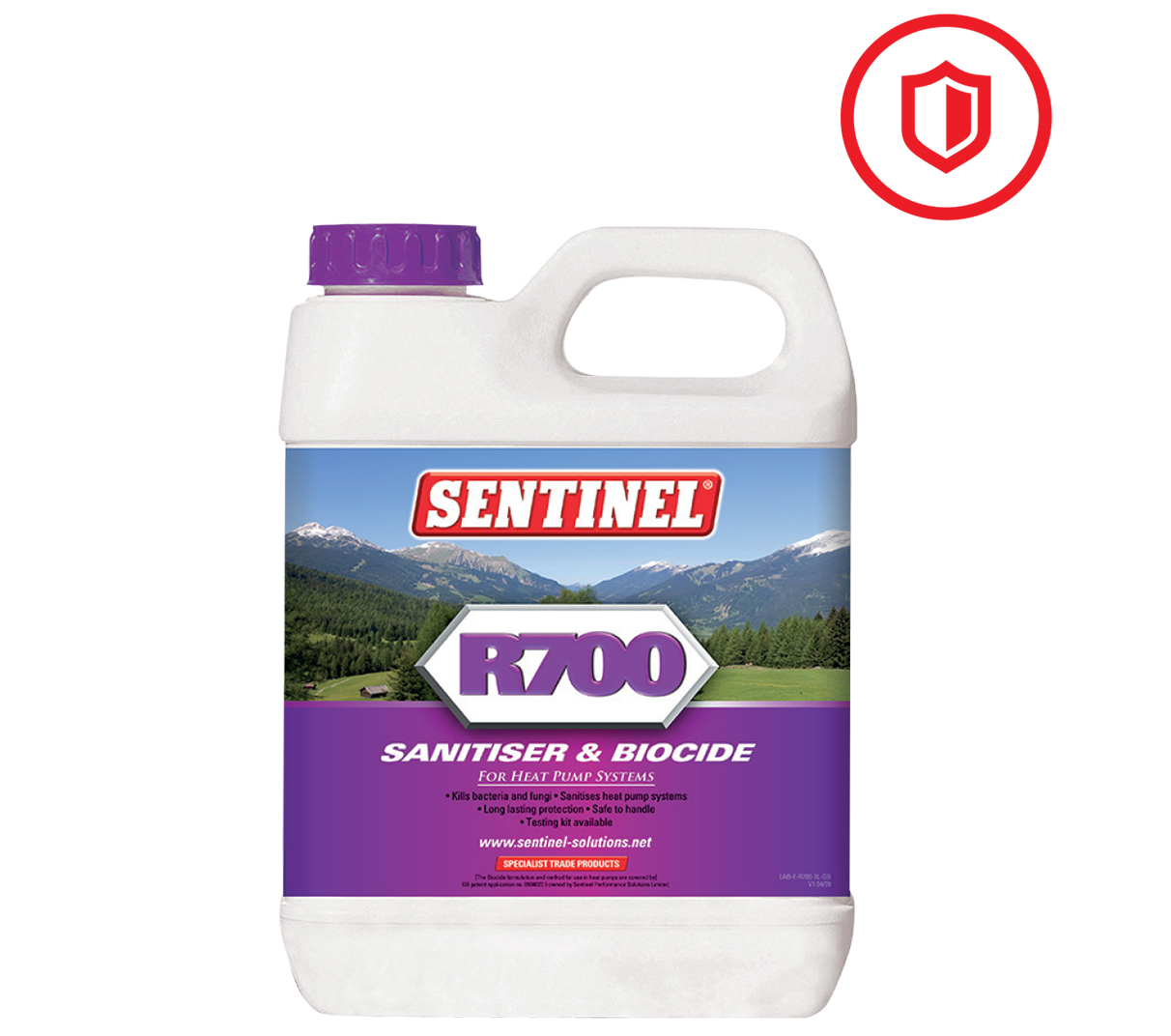 R700 SANITISER BIOCIDE
For ground and air source heat pump systems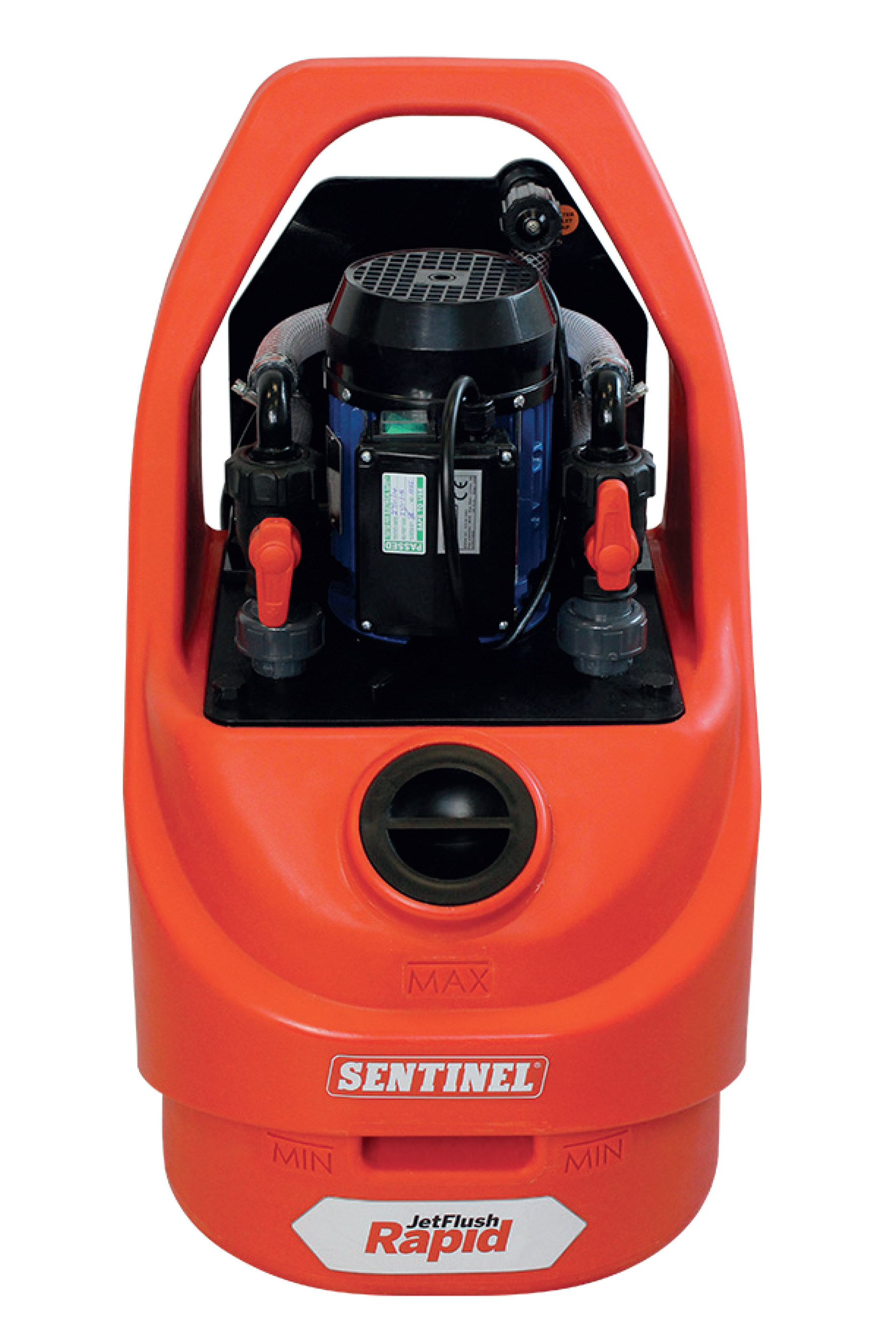 The Sentinel Jet Flush Rapid unit is designed to be used in conjunction with the Sentinel range of chemical cleaning products for the safe and easy removal of sludge and debris from central heating systems.
KEY FEATURES
Rapid removal of system debris
High flow rate for maximum cleaning
Reversible dumping facility
Easy to handle and operate
Instant flow reversal
Integral fresh water flush capacity